The V-Guide Conveyor Tracking Solution secures and stabilizes all standard CEMA rollers & belt sizes. With circular plates used to trap the edges of the belts, and high quality bearing rollers, the V-Guide increases conveyor belt stability as well as extending belt life.
✓   Trough and return configurations
✓   Designed for standard CEMA class B through E
✓   Customizable for specific applications
✓   Easy installation
✓   Extreme durability under all weather conditions
✓   Optional adjustable installation bracketry for return assemblies
Every year companies spend millions of dollars on costly repairs and downtime due to belt failure. When a belt off tracks, it can severely damage your conveyor system, the belt, itself, or both.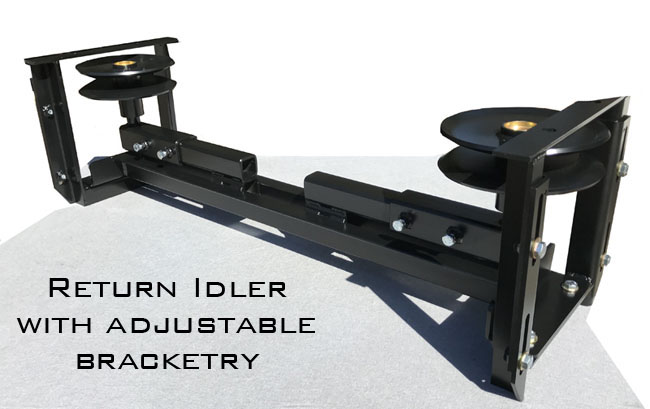 Why the V-Guide?
Decreased downtime
Saves on replacement belts
Saves cost of splicing belts
Increased safety
Capitol investment savings
Labor costs "everything"
Proven in production
Durable
Increased belt longevity
Low maintenance
Eliminates belt rips and tears
Belts run straight
No steering
No off-tracking
No spillage or lost material
Eliminates cleanup time
Avoids Frame and component damage
Increases idler and component life